This is us: Winnen-Metall GmbH & Co. KG!
Winnen-Metall is a medium-sized company in the industrial area "Iserlohn-Sümmern" in North Rhine-Westphalia (NRW). The history of the family business goes back to the 1930s, when company founder Alex Jost opened his first metal recycling business. Our focus is now on melting production, metal recycling and metal trade.
Besides Alex Jost, Alfons Winnen (1945-1986), Rudolf Hesse (1952-1977) and from 1977 until today Michael Winnen (metallurgist and business economist) were pioneering company leaders.
In 1996 Michael Winnen bought the family business "Alex Jost" and has been running it under the name "Winnen-Metall".
In 2018, Sven Schulte became the new owner and managing director of the company.
A lot has changed in 85 years. Even if it requires a great deal of effort: We have always kept up to date in order to guarantee the best quality of our products and services. Today, analysis values from our in-house laboratory support us in our daily work, such as the transformation and special production of metal alloys. The production area also increased in the 1970s as a result of the purchase of land. Looking back at the history of our company, we can proudly say that WINNEN-Metall has established itself in an economically sensible and environmentally conscious sector and can benefit from over 85 years of experience and know-how. We will continue to do everything we can to inspire you with optimal results.
Would you like to contact us? Do you have questions about products etc.? We are at your disposal by telephone, e-mail, fax or mail. Addresses and contact persons as well as directions can be found under the heading Contact.
Our Company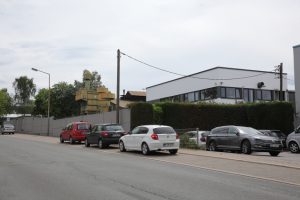 Our Product